Note the crazed gleam in only one eye. Don't know what that is all about...I really don't care for large guage fair isle at ALL. It makes me look like and amateur...sigh.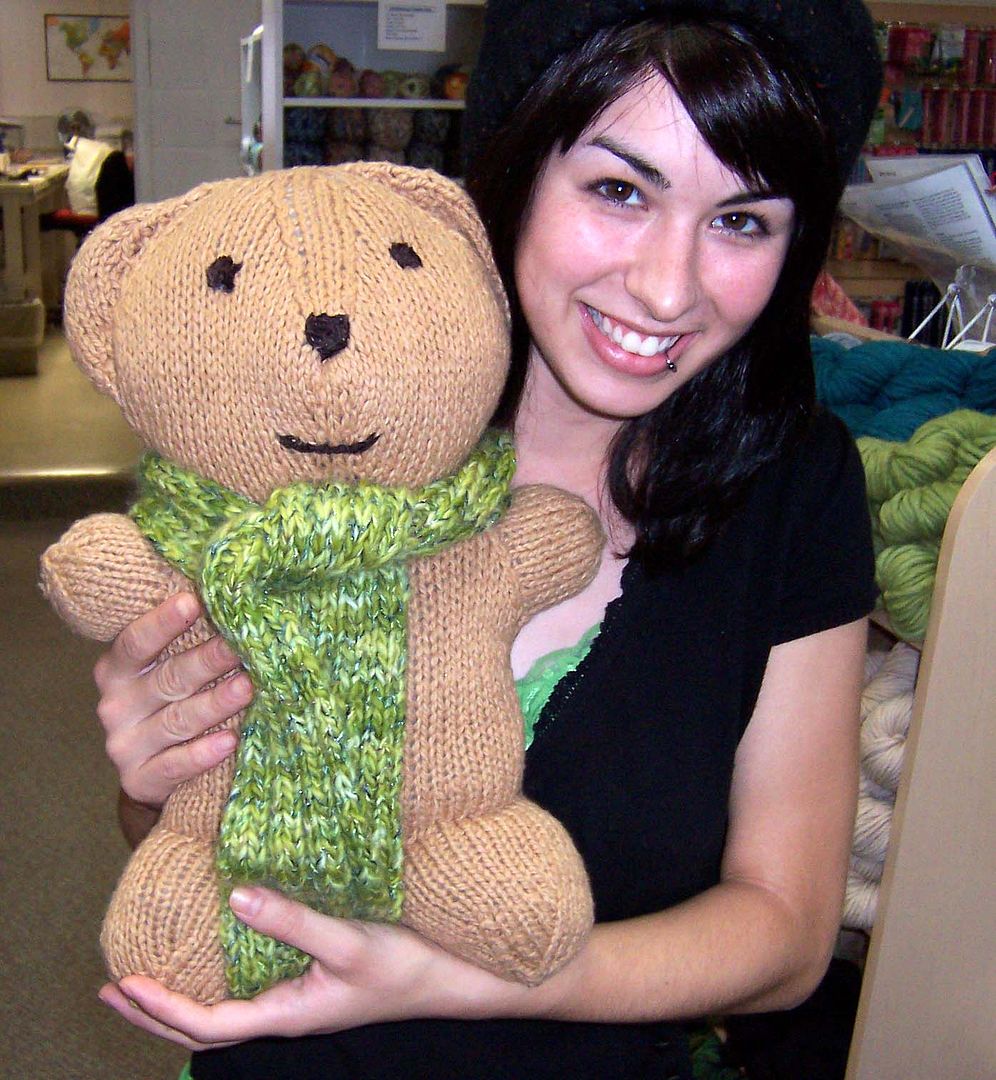 Meet Quinn named after our cutest toddler customer. This is a Blue Sky Alpaca pattern, and Blue Sky organic cotton. His scarf is Lettuce Malibrigo and a sparkly yarn, knit by Jenni, another Webs maven.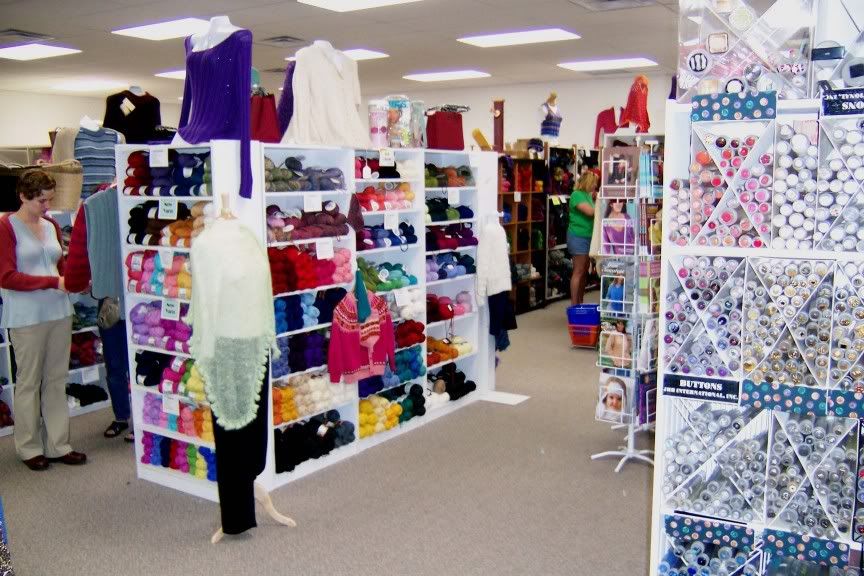 A small bit of the store...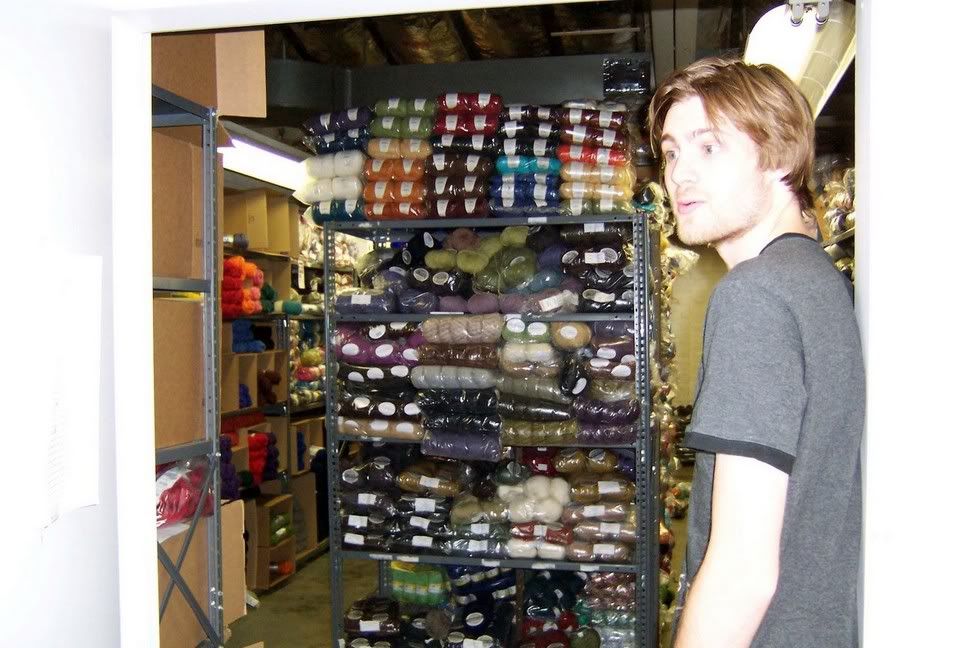 Heaven! My favorite stock room, it houses the sock yarns, Cascade, Classic Elite, the ever-popular BROWN SHEEP: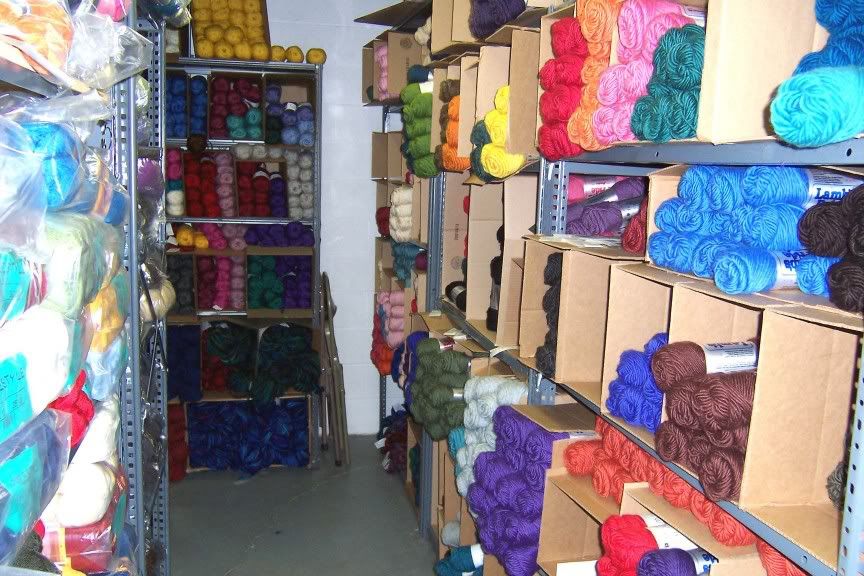 AND, drumroll...all the Noro: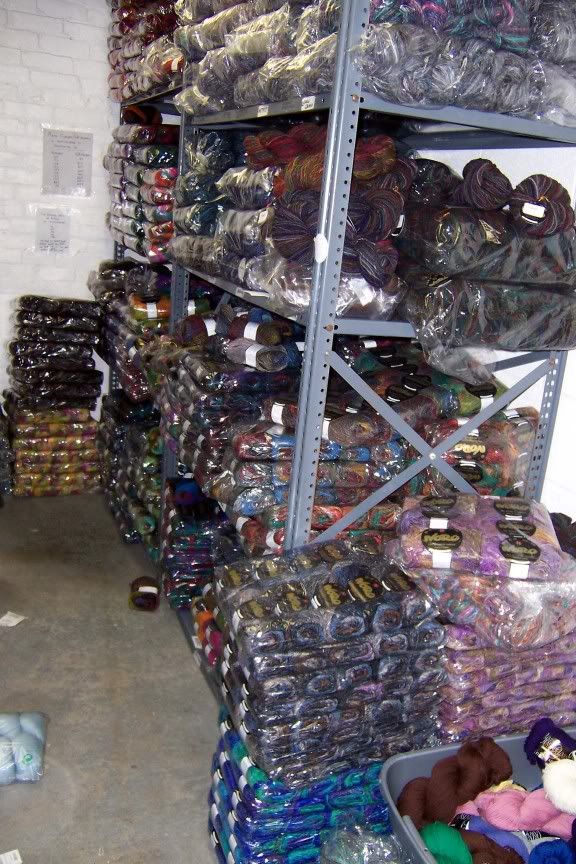 Just one aisle of the warehouse: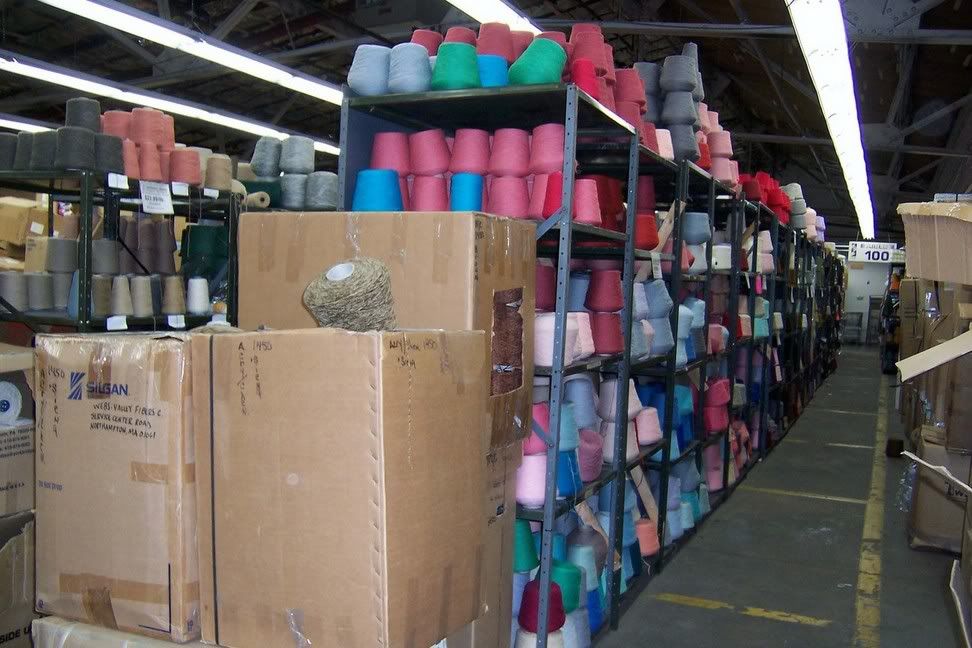 And lastly, Freddy, the store cat: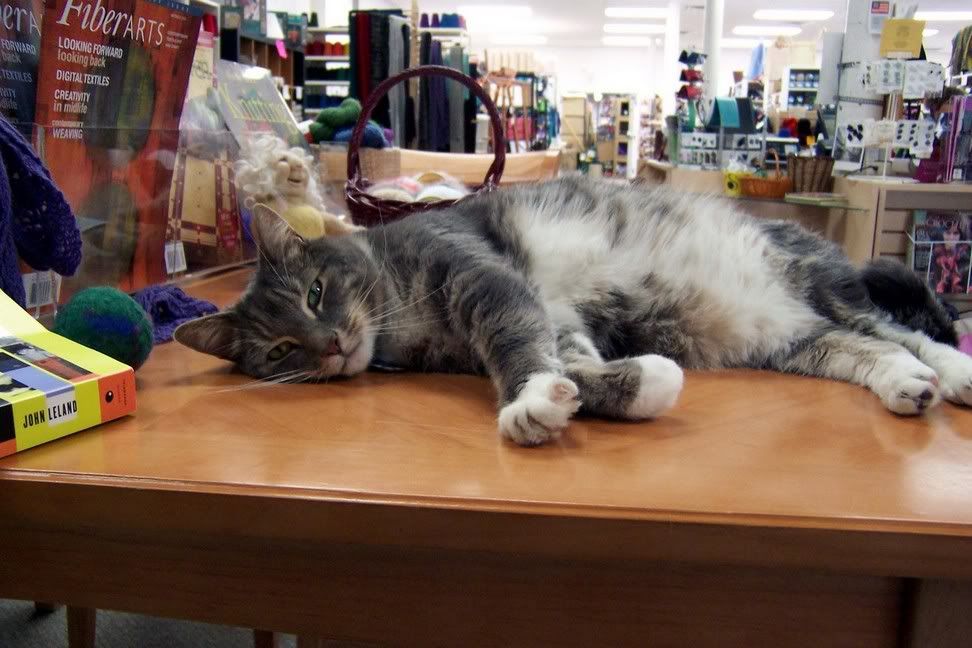 Freddy is such a loverboy:





I have guests and I'm being very antisocial. Time for brunch plan making.


CR