So I was feeling bad because all I do is post yarn, and because I haven't finished anything for a long time. But it occurred to me that I actually have a whole lot of work in progress, and that I finished a few things that never made it to the blog. I'm taking the camera to work tomorrow to remedy that, but here are a few progress pics in the meantime.






My store sweater in Cascade Eco+ and a hat for a co-worker made out of Berroco Vibe. It's a bit of a joke between us, he loves the Vibe, which is a really odd yarn. It's this single roving plied with a bit of stretchy black Suede. It comes in mostly neon colors, but this white is actually kind of cool. He's knitting me a pink Malibrigo garter stitch scarf. Details on that when I get it!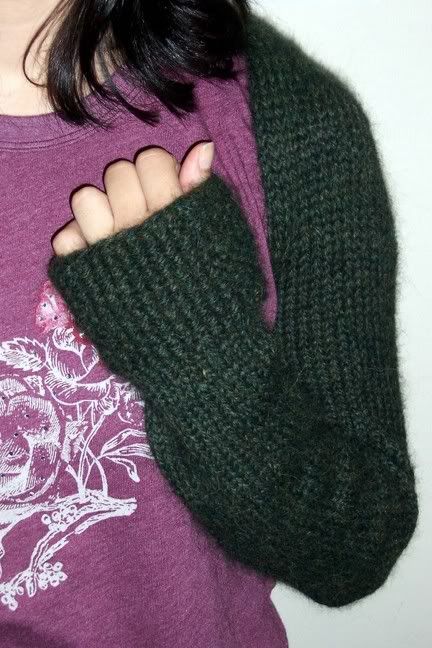 Hot Lava sleeve. I have a sleeve and a half done. Can't wait to have it done. The Misti Alpaca is so, so, SO fantastic.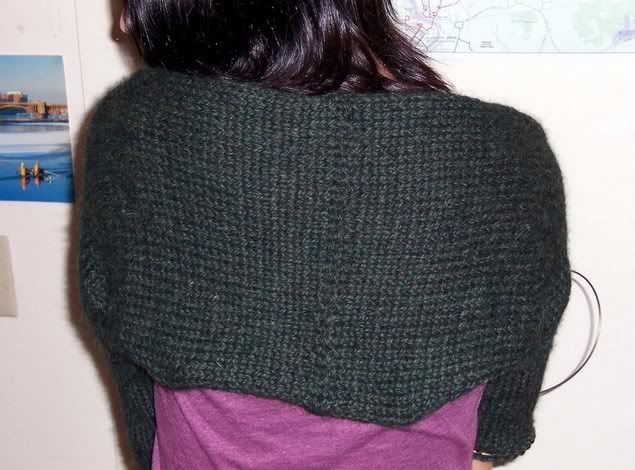 .

The back, which is curling.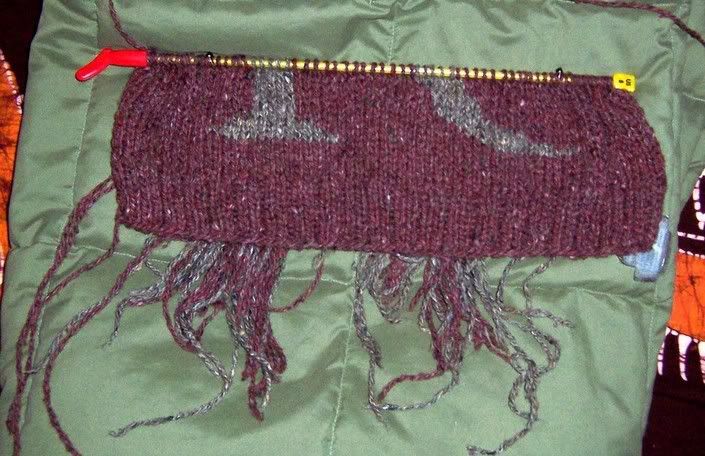 My Weasley! I'm in Alison's second Weasley-along, which I'm so excited about. This is my second intarsia project, after my first sweater, Skully, and it's much, much better thanks to my co-worker Pixie, who taught the Stitches I course I took this summer. I used to try all sorts of fancy (read: made-up) twists and carries to avoid cutting yarn. She made me realize that you just have to suck it up and cut EVERY time you change colors. Check it out: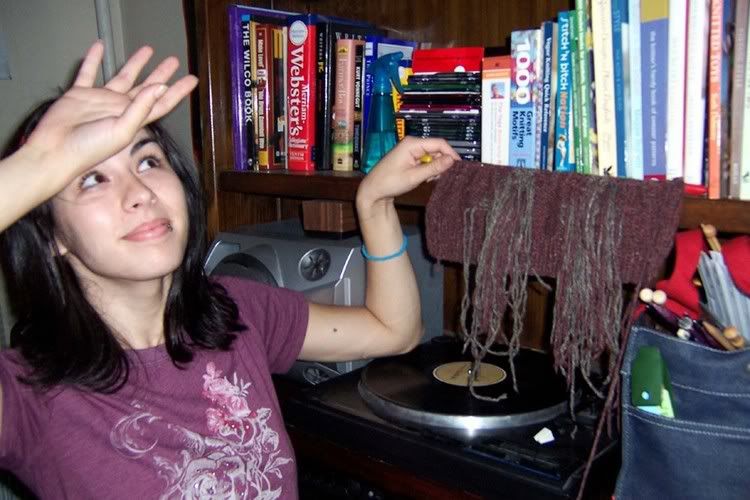 End weaving hell! And I've already started weaving some in! Oh well, I think it'll be worth it. I love the Silkroad Tweed.

LASTLY, my new winter boots: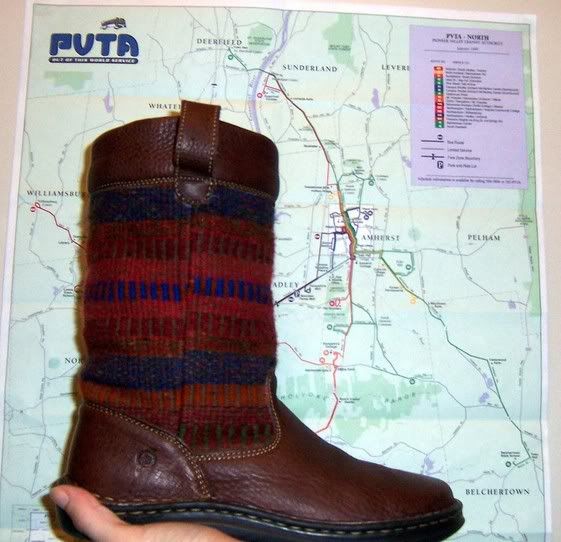 Everyone in my life was urging me to get more supportive footwear, to alleviate some health problems I've been having. It seems to be working so far. These are courtesy of Dad, don't they look like Fair Isle!? I love them, and wore them in 80 degree heat a couple days ago. I think I'm getting the Mary Janes too...




More later, kids =)

CR