Would you like to see some yarn?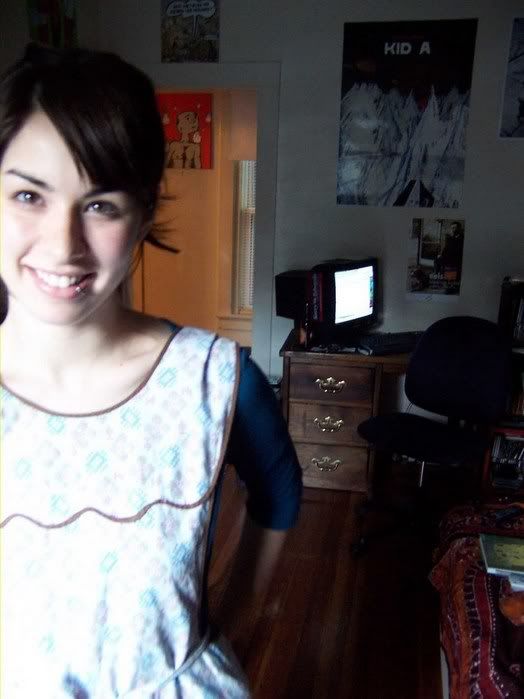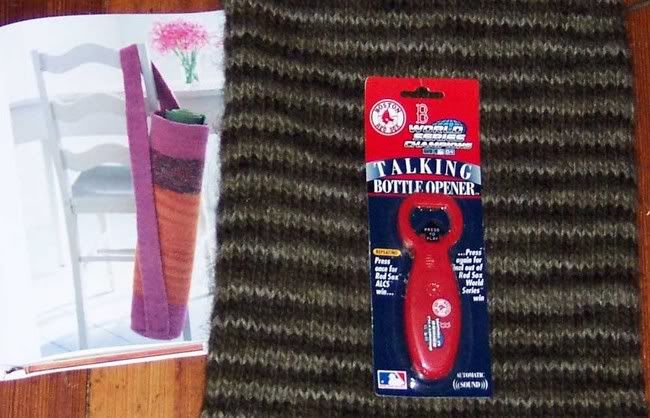 This is what I took to the Unofficial Christian Bale Film Fest last weekend ('Batman Begins' and 'Howl's Moving Castle'). It's for mein vater, a late Father's Day present. The bottle opener is totally silly and he'll LOVE it because it plays the winning play from the World Series everytime you open a cold one! The Lopi is making such nice stripes, don't you think? I'll post more pictures post-felting.

This beautiful yarn:




is becoming a cool little wrap: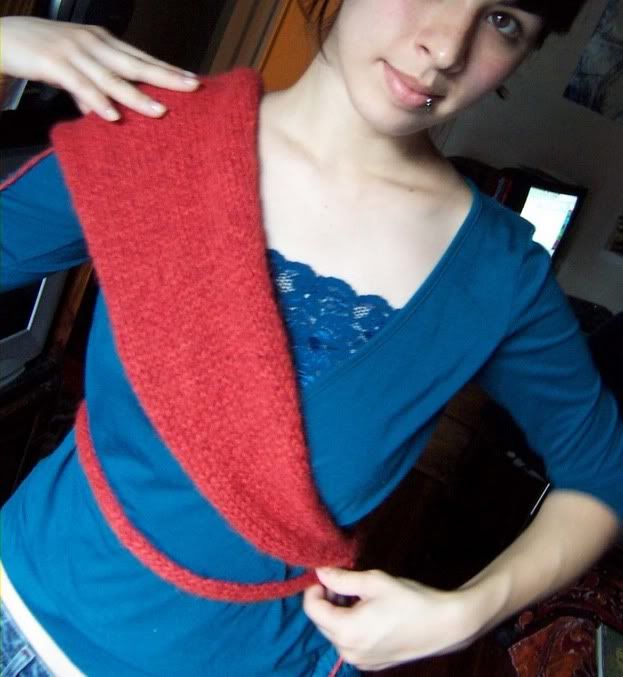 I think it looks like a sari right now, but once it's done it seems like you can play around with it quite a bit to get different looks. It is dancerly and covers the embarrassing tattoo, both big pros for me.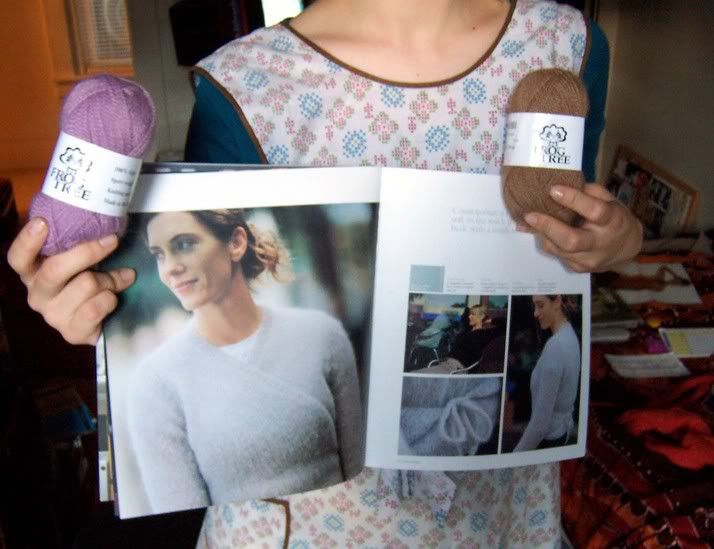 I splurged on a Jo Sharp pattern book today. Most of the patterns are totally unnecessary, almost insulting (a garter stitch scarf, gee thanks). I bought it for the beautiful crochet shawl pattern and for this little wrap, called the Cosmopolitan. I think I could knit this in a million yarns, but it's supposed to be in Rare Comfort mohair. We just got Frog Tree alpaca, and I took home two colors of the DK weight to play with.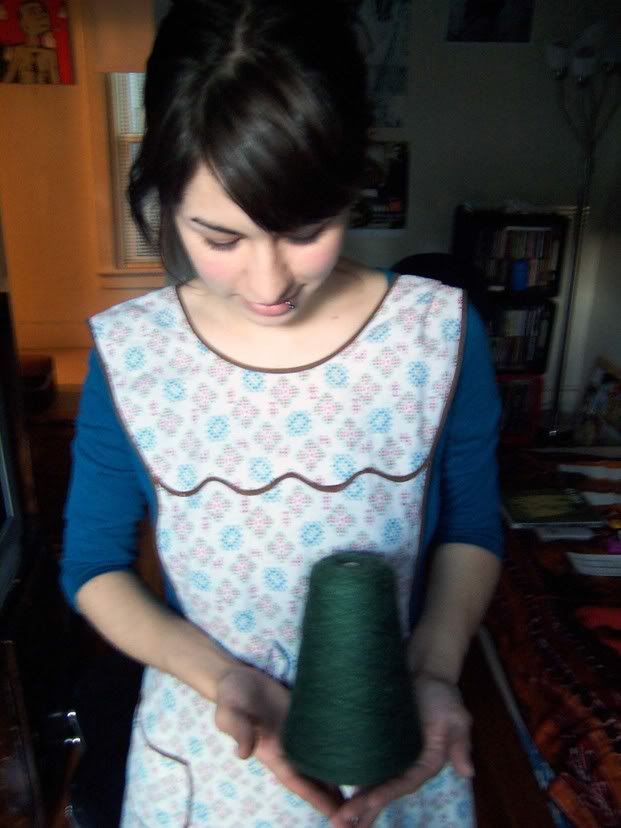 THIS is 1/2 a pound of Jaggerspun Zephyr, a BEAUTIFUL and fine silk wool blend. It will be used to make this hilarious and cute multi-personality tube thing from Magknits.com, it can be found as a PDF here:

http://www.magknits.com/warm04/patterns/sheer.pdf. It's funny, this is the very yarn that led me to Webs about a year ago. I didn't get it then because it was too rich for my blood, but today I used a discount and store credit I earned from doing extra work, which my co-worker Huelo calls "fake money". It is VERY easy (and totally guilt-free) to spend fake money! The color is Basil, which I can't find in any stores anywhere (I NEED PESTO!) so I'm growing and now knitting my own. To me it looks like an old glass soda bottle, I love it. I will have a lot left over, and this is good.


Eric is good, he requested some handwarmers, so I bought some Jo Sharp Silkroad Tweed (top contender for favorite yarn ever) for him in Russet.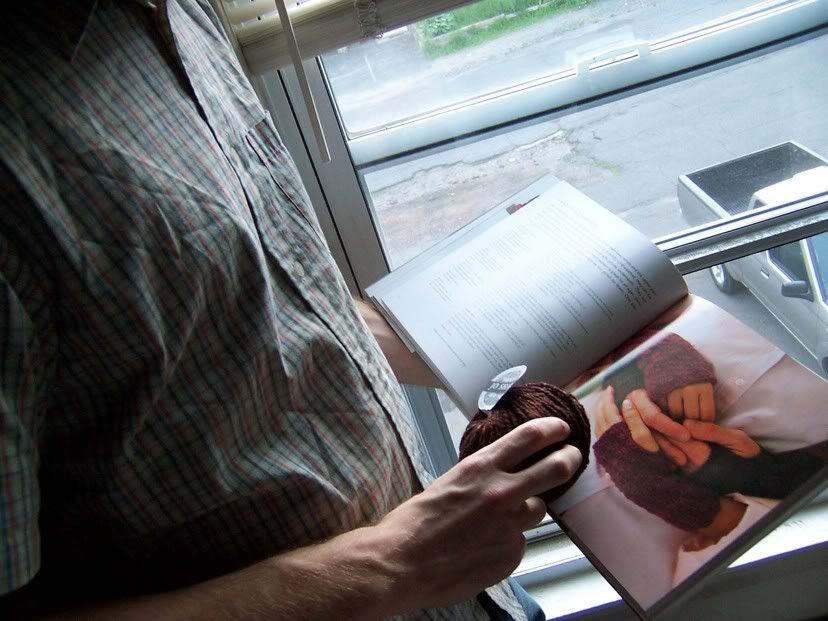 However--the fool makes fun of my comfy summer undies, which are totally Hanes HER Way (picture NOT posed), but he is convinced they're 'mundies', or 'man undies'. I call them 'manties'. And I don't care.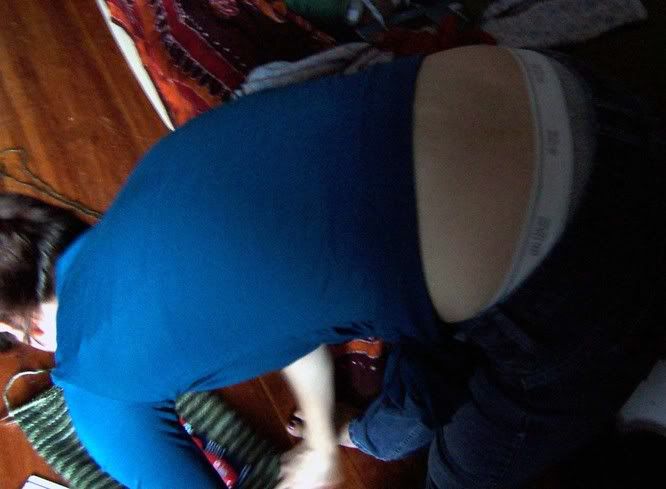 That's all for now kids!


I've been considering enrolling in a program to become a Master Knitter, as I've mentioned before. Well, I signed up for a class on multi-color knitting techniques that counts towards it, so it's getting more official, as well as a Two-Dimensional design class that might count as an elective. Good times!


Love,

CR